First Steps to Future Stars
More ambitious dancers can find a home in our Competitive Dance Team program where the students attend dance competitions, perform locally and learn to be their best selves.
Students participate in weekly technique classes and Team rehearsals. Our weekly Dance Team class is the heart of the program. This is where Team members of all ages get together to focus on team building, mentorship and goal setting. The friendships and life lessons that our Teams learn along the way are what we are most proud of.
Dance Team Assessments happen in April each year. The technique, artistry and commitment of aspiring Team members is assessed in a group setting. Click the link below to apply for the 2023-24 Session.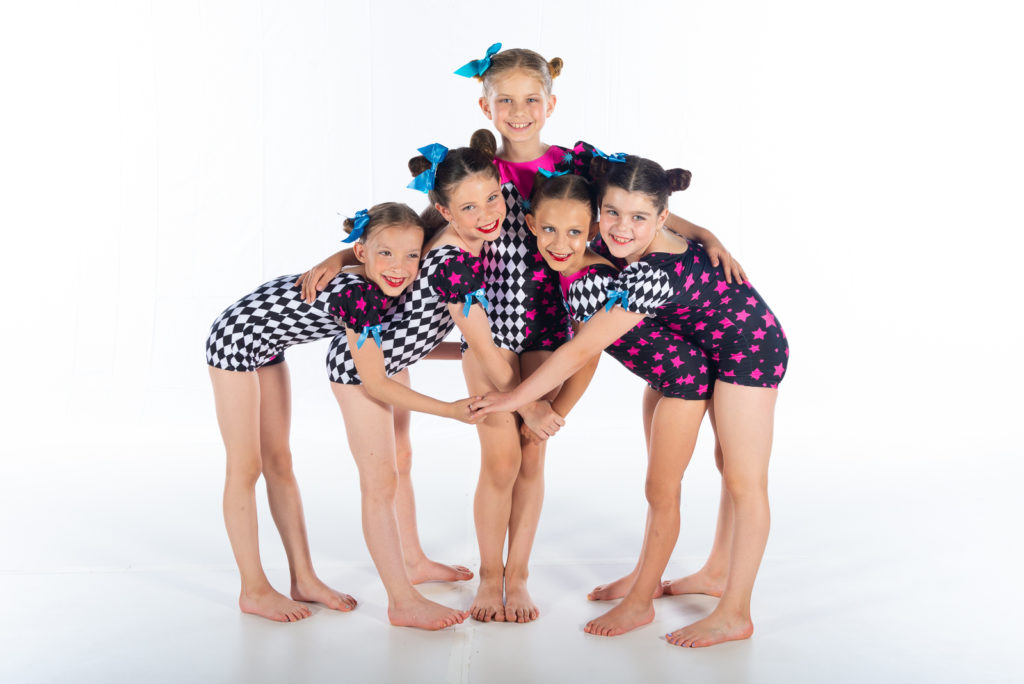 Testimonials
When my daughter started dance lessons at The Pointe she was 3, incredibly shy and apprehensive about leaving me for dance.  Miss Kate and Miss Helen are so patient and warm, within months my daughter had found her tribe and come completely out of her shell.

My daughter really enjoyed Princess Camp over March break and during the summer.  The little performances at the end of the week are beyond cute and the children really love having parents and caregivers see them perform!

When you walk in the door at The Pointe you're met with a genuine smile and instructors who are passionate about sharing the love of dance – such a gem!
The Pointe Dance Centre is a true gem. Amazing teachers, talented and passionate. My daughter has been dancing here since kindergarten, now in the competitive teams still loves this place as much as she did they day she started.
We LOVE The Pointe Dance Center. Miss Helen and Miss Kate are amazing. Their calm, patient and supportive nature is the reason our daughter loves going there so much.

They run very well organized and fun camps and PA day activities. The new Dance Club is perfect. They've hit the mark with this one. School pick up and dance class all in one.

The performances the kids put on are incredible. I'm amazed at how much they can teach in just a week (for the camps). Our daughter had become quite the performer since starting their programs.
Sarah started dancing at The Pointe Dance Centre 10 years ago. We chose the studio because we were looking for a nurturing and positive dance experience.

The Pointe Dance Centre is a studio that teaches a love of dance and movement, and builds confidence through inclusive and creative performances.

Sarah likes that the teachers are fun and  that they care, and that they don't make it competitive. All of the teachers love dancing and sharing their passion for dance with their students.

The students support one another and treat each other with consideration and respect.

From dance Sarah has learned to appreciate what she can do. She loves music and to move, and is willing to try new things. We have seen how her confidence from dance and performing has carried over to other aspects of her life, where she is comfortable speaking her mind and making healthy decisions.
A wonderful neighbourhood dance studio. The teachers are fantastic and my daughter loves to come every week. Her confidence, passion for dance and friendships have flourished over her years at the Pointe.
Schedule a free trial lesson.
(We do not share your data with anybody, and only use it for its intended purpose)